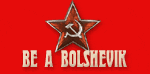 Donate - help our new project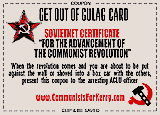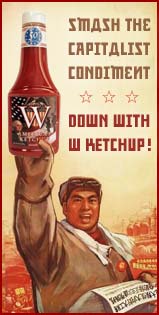 Winner of the competition of "Prettier Motherland Pages, for a Prettier Sovietnet!"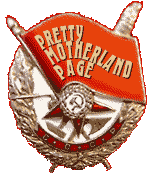 The Politburo "Award for Excellence in Socialist Webdesign in the Youth Collective" is a worldwide recognized symbol of quality for extremely advanced and progressive websites in the Sovietnet of the brother countries of the Comecon (Communist Economies)
Denounce and get a bigger apartment. Don't fear, it's a free country. For now.

This is a message from your faithful Kommissar, The Party's Razor. I will be infiltrating known capitalist strongholds, so I will be in my office infrequently. I apologize to those whose questions may be answered slowly because of this. I am counting on you all to use emotion instead of logic and assault the ideology of the Bourgeois oppressors with baseless rhetoric assertions and hateful ad hominem attacks, in the tradition of comradette Hillary. Never forget, you can't be proven wrong if you don't take the time to understand what you are talking about. The stated intent of a policy or proposed law is more important than its actual impact. Never let your revolutionary spirit be dampened by statistics or other bourgeois "facts" or "logic". Onward to victory!

Until I return from my mission,
The Party's Razor
---
Boris
03/25/05 - 11:17 pm

Comrades get your non person Action Figure here:

http://www.tburke.net/fun_stuff/pictures/political/kerry-actionfigure.htm

Need legal help;

http://www.tburke.net/fun_stuff/pictures/political/kerry-edwards-sue.htm
---
Aleksandrathat Rasputin
03/24/05 - 3:49 pm

Maybe this will shut up WCK and his ramblings. check out this site: http://www.stolenhonor.com Any comments, WCK?
---
Aleksandrathat Rasputin
03/23/05 - 2:07 pm

I once again denounce Kommunists for K***y and the Stooge party that calls itself the DemoKratic National Party! Furthermore, I denounce the next attempt at instilling Kommunism; The People's Cube. Do not go to www.thepeoplescube.com they will try to brainwash you into becoming a "Comrade." BEWARE
---
??????????
03/22/05 - 12:09 am

what will the new name of your website be, and when will it go into effect?



www.thepeoplescube.com
---
Bluerose
03/18/05 - 2:40 pm

When are youse commies coming back? I miss you



I haven't gotten a message from the glorious leader in such a long time

---
frequent flyer
03/11/05 - 2:38 pm

What is to be done with the backsliding in Socialist Security? The Booosh-wah Capitalists are introducing privatization into the most sacred of Communal welfare redistribution systems! The Proletariat will soon consider that they have rights to the fruits of their labor, instead of promoting the motherland. Please, advise on how to keep the nose of the Capitalist Camel from under the tent!
---
Stooge of the Revolution
03/05/05 - 2:01 am

I see that Baghdad Bob Denouned Herr Party Razor and Finn, and got a bigger Apartment. And what his Vodka ration? Something smells bad here.
---
Baghdad Bob
03/05/05 - 12:50 am

Comrade Infidels,

I bring good news to all the party at CFK. Soon, God Willing, I shall be "taking over" as Kommissar. As soon as a few details that are almost worked out, such as my Vodka ration, with the Party leadership, are ironed out. I will only report the "whole" truth, no matter how painful that may be for you Godless Infidels. Your questions will be answered, unlike the current slacker Party Razor and his predecessor Finn. Both worthless camel dung! However, for now, do not address too many questions to me, as I am currently in the process of moving into my new all expenses paid luxury suite on the 13th floor of the CFK 5th Ave headquarters building, and therefore have no time for useless drivel. In conclusion, I wish to thank Allah, and also even those non believers who wrote in support of me becoming Kommissar. In time, I will turn this site around, and make it "The Mother of all Web sites."
---
Not Sure
03/02/05 - 8:02 pm

Dear Kommissar,
Not sure why I want to ask you a question, since you seldom answer a question, especially the tuff ones. Anyway, here it is; Why does everyone say that Hitler and the Nazi's were ultra right wingers, when they actually believed in "National Socialism" by their own words? Wouldn't this make them left wing?
---
White Trash.
03/01/05 - 7:23 am

There, I denounced. Where's my bigger apartment?
---
Boris Gorky
03/01/05 - 12:11 am

Kommissar,
Why is glorious leader Putin speaking with capitalist Bush?
Iss embarrassing!!
---
Negi
02/28/05 - 8:55 am

Can I have a cookie?
---
Some Comrade
02/28/05 - 1:21 am

If the revolution is a historical necessity, can't it come about anyway without my personal sacrifice?
---
Aleksandrathat Rasputin
02/18/05 - 6:40 pm

Decline and Fall of Communists For Kerry
I Aleksandrathat Rasputin, a former friend of the Romanov Family, have observed with keen interest, the decline of this miserable twisted web site, which is serving the blatant interests of Communism. I once again denounce Communists for Kerry (CFK), and the stooge party that calls itself the Democratic National Committee (the DNC). There are many names for Communism, some will call it Socialism, or the Commune, or Big Government (the Republican name), or even "a kinder gentler,more sensitive government" (the DNC name for Communism),how about Bolsheviks, or best of all, BIG BROTHER. However, since the defeat of this web sites namesake, Kerry, I have witnessed a decline in both attendance and moral here. One can only express glee and joy at this friends. As this means another 4 years without the ultimate goals of CFK (the revolution) being attained. FAILURE is a wonderful thing, on the part of CFK, and the stooge party they control. Recently my joy has been enhanced even further, by the apparent infighting going on now on a daily basis between the Comrades in high places. This infighting will spell the doom of CFK, of that I am convinced. CFK is also missing many of the Party regulars, at an alarming rate. The end is near at CFK. Also according to a recent news article on www.newsmax.com if the Democratic Party held there primary for 2008 today, only 25% would want Kerry as opposed to 40% who want Hillary. When will Kerry wake up to the fact that he lost, and cannot win. I am now thinking of abandoning CFK myself, as I got the information I wanted here, and that was, "who does CFK most fear as a Republican Candidate running in 2008." I was able to trick one of the Comrades here into an answer. Condi Rice. CFK, she is your worst nightmare. She will beat Hillary in 2008.
---
Pink Floyd
02/15/05 - 2:34 am

Is there anybody out there?

DA!

STINGING ROSA
---
Stooge of the Revolution
02/13/05 - 10:35 pm

Non-Comrade Aleksandrathat Rasputin,

CFK fears no MAD-Dog (Pardon me Laika) Republican Candidates to run against the Corninated One, Hillery. However, according to turncoat and renegade, Dick Morris, only Condi Rice has a chance.
---
Aleksandrathat Rasputin
02/12/05 - 6:56 pm

As a former friend of the Rominov family, in the service of the Tsar W. I denounce Communists for Kerry! And the stooge party that calls itself the DNC. Long live Tsar W! Now that heir apparent Grand Duke Dick Cheney has decided not to run in 2008, who does CFK think would make the strongest republican candidate to run against Hillery for President? I am asking this also to see if CFK is still a viable organization, or like its namesake, just a hasbeen.

A sam tu kak dumaesh?



STINGING ROSA
---
Stooge of the Revolution
02/10/05 - 4:27 pm

In response to:

Antibolshevik
02/10/05 - 7:31 am
Kommunism is dead!
Kommunism is bad!
See Is that life what people run in Cuba??
by Comrade Antibolshevik

Comrade Antibolshevik,
Communism is far from dead. You have obviously fallen victim to the mainstream media propaganda, when they claimed that the Capitalistic Running Dog R. Reagan, destroyed Communism. Nothing could be further from the truth. The reason Soviet Union "tore down the wall" was because they looked over it, and what they saw was western European countries that had become very Socialistic. And they thought, you know, they really are not so different than us. True, in western Europe they still allow people to own a few things, although taxed to death, and governments are still benign by allowing elections, for now. These governments have all the power, they own the transportation systems, mining, oil companies, all heavy industries. They control your money, by high taxation, for "free" health care, social security, and other social programs. They, the governments, and not the people, have all the power. What is that saying, I forget who said it; Absolute power corrupts absolutely. Once someone or more likely, a group takes over in one of these countries, there need not be any real elections, and Communism will be back.
As for Cuba, have you not watched CNN, the brain-fart of Comrade Ted Turner? And seen with your own eyes, the miracle of free communist health care system? I am sure that Comrade Castro is deeply disappointed in you Comrade Antibolshevik. This after his recent fall too. How could you kick a man when he is down like that?
Perhaps it is time for Comrade Antibolshevik to report for reeducation. Please report to your station, bring shovel, and new pair of boots for short march to northern Siberian reeducation camp.
---
Antibolshevik
02/10/05 - 7:31 am

Kommunism is dead!
Kommunism is bad!
See Is that life what people run in Cuba??
---
Stooge of the Revolution
02/08/05 - 2:33 pm

Comrades, and undead Kommissar Party Razor,

It seems at first thought that I should 2nd the nomination and coronation of Bagdad Bob as the new Kommissar. After all, his skill as an public relations man cannot be denied. Also he brings with him from his Socialistic background, the ability to bring in the Muslim wing to our Party. Plus the fact that Herr Party Razor is absent more that a non-person Senator was from the Senate before the election. However, there are deeply disturbing things that must be answered first about Bagdad Bob. In a recent post on another section of CFK, one Comrade Fearless Leader has asserted that Bob is negotiating with CFK to raise his Vodka allotment. Is Bob to be given special treatment, over the masses? Is not all comrades to be given equal treatment? And who will give up his share of vodka, so that Bob can drink more? Will you Comrade ADB, or you, Teddie Kennedy? If CFK gives in to the demands of Bagdad Bob, what will he demand next? Perhaps he will ask for a higher bread allotment? Ask Comrade ADB who fought at Stalingrad during the Great Patriotic War what would happen to those who asked for extra rations. And how about those who persevered at Leningrad, only eating a morsel or bread made with sawdust and rat dung that was swept from the floors? I therefore ask that someone at CFK look into this "Vodkagate" matter.


WE ARE ALL OVER IT!
WINK-WINK!!!!!



STINGING ROSA
---
Powered by

We've run into expenses building this site and spreading havoc on Union Square and beyond. If you like what you see, click below and donate a buck or two for the revolution!

---
Komrads who have paid for @CommunistsForKerry.com
email address can sign in here:



Komrads who want to obtain @CommunistsForKerry.com address click here



---

---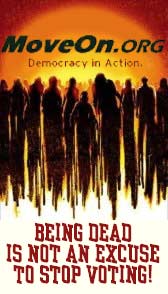 ---
Awards and medals
earned by our youth collective for this website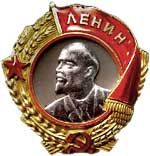 Recipients of
Order of Lenin
for heroic service to the Revolution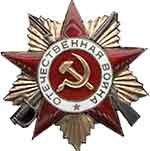 Recipients of
Order of the Great Patriotic War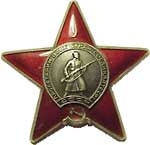 Recipients of
Order of the Red Star