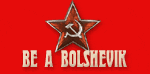 Donate - help our new project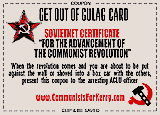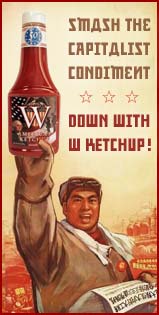 Winner of the competition of "Prettier Motherland Pages, for a Prettier Sovietnet!"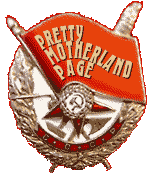 The Politburo "Award for Excellence in Socialist Webdesign in the Youth Collective" is a worldwide recognized symbol of quality for extremely advanced and progressive websites in the Sovietnet of the brother countries of the Comecon (Communist Economies)

We Have Lost The Election Because…
By The Politbureau
11/07/04 - 12:41 am
We have lost this election because Americans obdurately continue to believe in old myths and archaic nonsense about themselves. We shall continue to scorch it out of their murky skulls with our red-hot burning Pravda! Re-education is the key! Our agents in the academia, mass media, and trivial entertainment divisions have failed to sway the voting populace into embracing their true nature as a mote of a vast collective! The guilty shall be purged. Our efforts shall be quadrupled. Resistance is futile!

We have put together a list of national myths entertained by our foes we would do well to eliminate by stealth or worse in the new Four-Year Plan. Circulate widely.
MYTH 1:

America must be protected from its enemies

PRAVDA:


Americans cannot be trusted in protecting their country because they just might succeed. For too long has America stood in our way! We must put it under the protection of the United Nations. What's good for Rwanda is good for America! Nothing in this world succeeds like failure.

MYTH 2:

The Patriot Act will help our national security

PRAVDA:


The Patriot Act must be rescinded in Congress as it infringes on the basic inherent rights of militant radicals to kill imperialistic Americans. We would not mind arresting the rogues and scoundrels who reject our sensible anti-American propaganda, but the terrorists aren't among those and should be allowed to roam free. They and us both find America not merely contemptible but despicable and unconscionably insane. They do it for God, we for history, we merely have different goads to take up the same justice.

MYTH 3:

People must have the right to bear arms
PRAVDA:

The path to the new society lies through discipline and submission to the authorities. This becomes impossible if half of the population own guns and may join organized resistance. Despite our best efforts, the ban on gun ownership has fallen behind schedule. It was originally scheduled to expire simultaneously with public morals. But thanks to Welfare, feelgood schools, the ACLU, and through the promotion of drug culture, we have achieved the deterioration of morals and personal responsibility in inner cities ahead of schedule. This lapse in timing has created a rather unpleasant urban mix (guns and drugs) which makes us want to move to the suburbs.

MYTH 4:

Pursuit of happiness is a solitary endeavor
PRAVDA:

The government knows better. There's nobody who can better plan, monitor, supervise and assess your personal happiness than a well-meaning government official, sensitive to your and your loved ones' needs and fantasies. Happiness in general is a selfish, individualistic notion. Instead, we encourage everyone to cultivate the feeling of guilt. Guilt is a healthy sentiment that gives you the brazen strength of a martyr as you sacrifice your own happiness to the common good.

MYTH 5:

Third World countries should be self-reliant
PRAVDA:

The world is infinite; wealth is finite. If you eat a liverwurst sandwich someone else goes hungry. If you don't eat it you go hungry. Somebody somewhere is always hungry. Dialectical Materialism is a Marxist science that explains how, if capitalist America grows more food, the same amount of food mysteriously disappears in a socialist Third World country. The United Nations must then employ an army of functionaries to relocate the food to the places from which it had been mysteriously lifted, and the American taxpayers must pay for it since it's all their fault. The UN is a world socialist government whose task is to subdue the capitalist achievers in order to feed and preserve the inefficient Marxist dictatorships worldwide.

MYTH 6:

Capitalism creates wealth
PRAVDA:

All wealth is finite (see above). Capitalism ensures an immoral redistribution of wealth, lifting it from the poor, giving it to the rich. Socialism offers a moral way to redistribute existing wealth by splitting your sandwich right in the middle and appointing an army of bureaucrats to ensure that everyone gets a crumb. The bureaucrats eat the liverwurst.

MYTH 7:

Individual rights are the foundation of a civil society
PRAVDA:

Individual is nothing, the collective is everything. We would have no power if we were to rely on the individual. But if you divide people into antagonistic minority groups, each fighting for more collective rights and entitlement at the expense of all other groups generally, then pitch them against one another and act as a mediator, you will own the world! Abandon your puny notions of surviving with an individual mind, learn to think with the collective brain which speaks most accessibly and conveniently through our Party representatives. The rewards are obvious: in a collective you automatically gain the same rights and entitlements as the next member without moving a finger. Group reality gives one a strong feeling of selflessness, belonging, and protection against all other such collectives, also known as special interest groups.

MYTH 8:

Moral standards are absolute and objective. A compromise between good and evil is a victory for evil.
PRAVDA:

Bourgeois morals are laughable. We say, all is fair in class warfare. One man's evil is another man's good and vice versa. Right and wrong are fully interchangeable. Moral relativity is a complex issue which should be left to trained Party experts who can recognize a beneficial action by its apparent veneer of slaughter and woe. That, Comrades, is science. Marxist ethics define good as whatever catalyses history no matter how injurious the act that advances the cause of the oppressed classes. "Class" of course is an abstraction; it is up to the Party leaders to decide what's moral at any given moment. Developing long-term moral concepts is damaging to the illusion of personal integrity. Individual moralizing impairs judgment and may turn a person against the collective and the Party, which makes him or her a legitimate subject of forced re-education. Anything that might hinder the Party's efforts in class struggle is evil. Noam Chomsky explains terrorist attacks of 9/11 as manifestation of a class struggle of a beleaguered populace against American imperialism. Therefore, the capitalist hooligan George W. Bush with his consequent war on terror must be evil.

MYTH 9:

Parents should teach children values and have a wide choice of schools.
PRAVDA:

Parents are the scum of history. They are unsightly Neanderthal vermin who will be replaced shortly in our lifetime by experts whose skill at social engineering will make the family a defunct nightmare of the remote Devonian past. The family is a repository of wrong ideas, archaic values, violence, perversity, and home cooking. Children must be removed from these scoundrels as early as possible and be taught correct facts and values by our Party-approved professionals. The new generation must be pre-conditioned to live in a new society based on Marxist science. No anarchic free market of schools should be permissible. All schools must be within the nationwide government system, armed with Party soldiers teaching the same controlled message to ensure a majority mandate for a continuation of orthodoxy. Children must be encouraged to report the misdeeds of one another to authorities; they should also be encouraged to denounce their parents and those teachers and guides who stray away from pre-approved textbooks. Lowering educational standards is advisable for the rabble as well as the elite at this phase; a weakened America filled with morons will offer us an emptiness to be filled by ourselves. A thorough education encourages children to think of themselves as lords whose very existence is valued by nature to the point of supporting their sloth, whim and curiosity. This breeds contempt for the proletariat and its vanguard, the Party. We hope none of you have children.

MYTH 10:

American culture stems from Judeo-Christian tradition
PRAVDA:

To win a cultural war we must destroy the bases and even the reality of the antagonists. Denounce Christianity and Judaism as an anthropological superstition of savages. Encourage alternative religions and cults, the more short-lived and absurd the better. Then pitch these cabals against one another and act as a mediator (see above). Religious institutions and mindset shall be replaced by the Marxist ideology of collectivism. Churches shall be replaced by Party Committees, sermons by meetings, ministers by propagandists, icons by posters, faith in God by faith in the Party. Open yourself to communism and late Lenin's small voice will speak directly to your heart!

MYTH 11:

Democracy is the best known form of government
PRAVDA:

Democracy doesn't work! The re-election of capitalist hooligan Bush is the best proof of it. Once again Americans have shown a glaring lack of ability to elect their own government. No matter how easy we make it for them, Americans resist the truth contained in our award-winning documentaries, improved university courses, and Multicultural Social Awareness re-education programs. The hour is upon us to implement the great Lenin's doctrine of the Party's dictatorship!

To the barricades!
By LMAO
11/07/04 - 2:30 am

Very well said.


There's too many big words in there and I'm too lazy to read it all. When do you plan to give me some rich people's money?

By Komsomolets Rob
11/07/04 - 3:29 am

When your service to the party is worthy of it. Until then, work or you will get sent to the GULAG.

By Komrade Koz
11/07/04 - 3:49 am

Clearly you do not understand the process komrade by! As leaders, we must be able to keep our riches, its only fair that the ones who thought of the glorious redistribution take a little extra for themselves. Now get back to digging that hole!

By Nadezhda Alliluyeva
11/07/04 - 4:15 am

To scrape the barnacles off her hull.

By RedManic
11/07/04 - 4:51 am
Komrade Koz wrote
Clearly you do not understand the process komrade by! As leaders, we must be able to keep our riches, its only fair that the ones who thought of the glorious redistribution take a little extra for themselves. Now get back to digging that hole!


How dare you speak of *omrades? Do you not *now the new Pravda has removed all occurrences of the unperson's initial?

By Hillary
11/07/04 - 9:41 am

Glorious Comrades,

11 Socialist Commandments! One better than that archaic Judeo-Christian model.
Commandment # 9 catches my eye and I could not have said it better, not that I didn't try in my book "It Takes A Village" but the author must surely had read my treatise to come up with such crystalline socialist thinking. Parenting is as obsolete as the Romanovs and people who continue to parent their children will end up like the Romanovs come January 2009. Verstehen Sie Das?

And yes *omrad has been replaced with a capital "C" for Clinton "C"omrades!

By asleep
11/07/04 - 4:03 pm
Kerry lost?
By BagDad Bob, now 4 DNC
11/07/04 - 5:29 pm

Lost the Election?!??? What are you talking about!!! Kerry won by 98%!! At least the dead vote. Wait, this is all an evil Halaburton plot! There was no election! Its next month, and maybe a recount after that. Halaburton is like a pig in the Desert. Kerry will slaughter them at the polls! This will be the "mother of all elections!"

By the Tailor's Collective
11/07/04 - 6:23 pm

We have already outfitted Comrade Kerry with a new wardrobe; this is one of the pieces from our People's Leisureware line...




We have given Comradochka Teresa several of these; this particular one, taken for publicity purposes, wasn't red, but all of the others are.

By Greg
11/07/04 - 11:20 pm

Rob we never got to throw the ol' fisticuffs off that 7 station by the Citibank. Lets start this big thing where it will be the mighty communism vs the weak puny "representative republic." It will be televised!

By Komrade Koz
11/08/04 - 3:10 am

checking out CPUSA, i notice that our komrades over there already have recognized that Comrade Kerry is no more!! Try doing a search on him! NOTHING, BECUAE HE NEVER EXISTED! ITS ALL A BOUGEOIS LIE!!!

By Peace Studies Professor
11/08/04 - 9:24 am

Comrades! Do not worry, and do not despair at the disappearance of Comrade Kerry from the CPUSA website. Reports of his disappearance are greatly exaggerated, for he may yet be invited to speak at my Peace Studies program, where we do our best to ground students in all of the Pravda mentioned above,

and then some!

As just one example, our textbook at Ball State University contains the following dialectical truth (and many others), and in order to pass the course students must learn "to emphasize the value of qualifying righteous indignation by the recognition that often one person's 'terrorist' is another's 'freedom fighter.'"

A Description of a Model Peace Studies Program And Its Pedagogy

You can read more about our trusty courses that are now available at more than 250 college campuses throughout the United States at the link above! Then you can apply for federal financial grants and loans so that you may absorb these truths at American taxpayer expense! Even our craftiest and most adept KGB infiltrators during the Cold War could never have dreamed of this type of success right here, in the American heartland! If not you, who? If not now, when?

Excellent link!

"Among the "methods of achieving peace" recommended by the course was a menu of radical organizations that students were encouraged to join, including PeaceWorkers, which is part of a coalition that includes the pro-terrorist Muslim Students Association and the Young Communist League. Students who joined the lobby to oppose America's war to topple the Iraq dictatorship were given academic credit; those who supported their country were not."

That's what we at the Politbureau are talking about!



Red Eye



By Buhahahahahahaha
11/08/04 - 10:04 am

If Communism worked then why is the USSR gone?

By Greg
11/08/04 - 10:16 am

Because of a bunch of ninnies in the United States were scared shitless of Uncle Joe.

By Comrade Otis
11/08/04 - 10:37 am

Our comrades in San Francisco understand this better than any weak, mush-minded mongrel liberal.



Strong Communism demands:






Remember this 3 point plan, comrades:

1.) Point the finger of blame.
2.) Demand public self-criticism of the weak-willed in your ranks.
3.) Ruthlessly purge those who've failed the Party.

This can only strengthen our cause while maintaining Party discipline.

Comrade Otis
Doctor of Dictatorship

By Guest
11/08/04 - 7:17 pm

I re-educate the masses every opportunity I get! I am constantly telling neighbors and co-workers to denounce their bourgeoisie attitudes and realize that THEY are the reason terrorists kill Amerikans! I always say that we have no one to blame but ourselves if we get blown up at the local shopping mall, football game or museum. It is our obscene captialistic attitude that draws terrorist to us like a moth to a flame.

And we must pull our troops out of all countries. It is our military might that frightens people into committing acts of terrorism against us. Why if we were to lie on the floor on our backs, al Qaeda would scratch our bellies!

Spread the word comrades!

Viva la Revolucion!

By Satisfied User / Reader
11/08/04 - 7:27 pm

To: Our Party Leaders

Thank you for all the laughs. This website got me through the election.

Please start another website to counter this one:

www.sorryeverybody.com/ ( http://72.3.131.10/ )

----------------------------------
Somebody beat us to it -

http://www.werenotsorry.com/

And here's what James Taranto wrote about it in OpinionJournal.com http://www.opinionjournal.com/best/?id=110005868



A Sorry Bunch


We can't tell if this is parody or self-parody, though we suspect the latter--and in either case, it's hilarious. Late last week a new Web site, SorryEverybody.com, appeared on the scene. Here's its manifesto:

Some of us--hopefully most of us--are trying to understand and appreciate the effect our recent election will have on you, the citizens of the rest of the world. As our so-called leaders redouble their efforts to screw you over, please remember that some of us--hopefully most of us--are truly, truly sorry. And we'll say we're sorry, even on the behalf of the ones who aren't.

The site features a photo gallery of sad sacks holding up signs saying things like "49% of us still hate Bush" and "Everybody, half of Ohio is really, really sorry. Don't hate us."

Already there's a metaparody, a site called WereNotSorry.com: "A majority of us went out and voted on Nov. 2nd for President Bush. There is no reason for us to apologize to the rest of the world because of our belief in Freedom and Democracy." Its photo gallery features such slogans as "Sorry we won! In your face!"





Red Eye



By Proletarian Equalizer
11/08/04 - 9:36 pm

what are you capitalist dogs talking about.......who is this UNPERSON you keep mentioning.........YOU ALL WIN A TRIP TO KOMRADE CLINTONS GOULOG FOR RE-EDUCATION

GOULOG? Is that a BLOG crossed with GULAG? A blog run out of gulag? In any event, this prompted us to come up with a new info-techno-politico-re-educational concept of GULAGOSPHERE! This must be The New Big Thing everyone is talking about. The Party shall develop this concept further and (upon consulting the father of the Internet Komrad Algore) unveil to the masses its new plan of revolutionizing the World Wide Web into GULAGOSPHERE.



Red Eye



Page 1 of 3 Goto page 1, 2, 3 Next
Powered by

We've run into expenses building this site and spreading havoc on Union Square and beyond. If you like what you see, click below and donate a buck or two for the revolution!

---
Komrads who have paid for @CommunistsForKerry.com
email address can sign in here:



Komrads who want to obtain @CommunistsForKerry.com address click here



---

---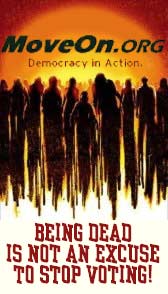 ---
Awards and medals
earned by our youth collective for this website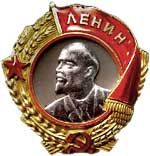 Recipients of
Order of Lenin
for heroic service to the Revolution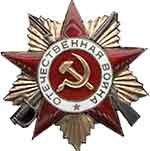 Recipients of
Order of the Great Patriotic War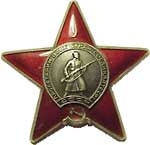 Recipients of
Order of the Red Star