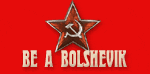 Donate - help our new project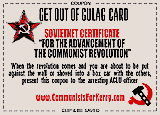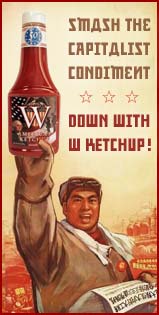 Winner of the competition of "Prettier Motherland Pages, for a Prettier Sovietnet!"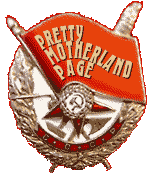 The Politburo "Award for Excellence in Socialist Webdesign in the Youth Collective" is a worldwide recognized symbol of quality for extremely advanced and progressive websites in the Sovietnet of the brother countries of the Comecon (Communist Economies)

The Party has made him, the Party shall take him away!
By The Politbureau
11/04/04 - 9:59 am

It is our sad duty to report that Komrad Kerry has been purged for failing the revolution. He has been advised to take a self-criticism session involving a personal sidearm. We will remember him in our hearts as our most expendable apparatchik.

A few Party members have inquired about the Politbureau's course of action in the near future. Komrad Hillary has humbly suggested to take over, as the rest of the Party melts away into the countryside, which is all red, and regroup for the '08 election. Like Che and Fidel, we must now take to the jungles of America to continue the revolution. Like Lenin and Stalin, we shall penetrate the tundra, the taiga, and the steppes of the American Motherland. Keep your Red Star Radio receivers handy, you shall soon hear the transmission instructing you of the Party-approved course of action.

By Kirov
11/04/04 - 10:20 am

Kerry Who? I have already forgotten him. It is now time to denounce the Crimes of McAullife.

Comrades Unite! You have nothing to lose but the keys to your shackles!

By Comrade Feltanov
11/04/04 - 11:12 am

Comrades,

The individual you referred to is an unperson. The Party must be purged of these "liberals" who are nothing more than bourgeoisie in Mao jackets. Pretenders! Send them to the re-education camps!

By Komrade-Kommisar Mikhail
11/04/04 - 11:23 am

Mmmf.......this crow does not taste so bad with ketchup!!! Well four more years till Komrade (Billary) Klinton can try and solve ALL of our woes.

By Suslov
11/04/04 - 11:30 am

For non-person comrade who confuse Treblinka with Lubyanka, what better than guided tour to lower levels where the Party can manifest its abiding love for the voluntary sacrifice by such undeserving failure? And, slovenly pig Kennedy had best give up of vodka to where it belongs, in the Rodina! Remember, comrades, the Party sheds no tears for failure, just ask those Lithuanian counter-revolutionaries I had shipped to Siberia! We of the Old Guard look forward to the doing of one's duty!
By the way, CPUSA comrades, is it not time to rehabilitate Comrade Finn, to engage once more in now-chastened redoubled ideological fervour? Do tell Comrade Finn that we do enjoy the pleasantries rendered us by Amerikansky college student Barbie - but we ask, are there more?

Mikhail Andreyevich

By Prolaterian Equilizer
11/04/04 - 11:33 am

The election was stolen by the bourgeois society. the unperson that these people referring to running against bush never existed. anybody mentioning this unperson shall be promptly picked up and set for political re-education at New York Senator Clinton's Goulog.

All praise the prolaterian goddess Hilary Clinton

By GrossAdmiral Bilgemann
11/04/04 - 11:59 am

Kamaraden!

Die Arbeiters und Seemensschen der KlintonKriegsMarine are happy to report our success in suppressing the Misguided Stooges of Kerryism.

These fools could not withstand our superior tactics and gunnery, and as a result, all their Charmin is ours!

We eagerly await the orders of the Hauptquartier-Adolf Hillary to proceed with our mission of crushing all those who would resist der UberFrauFuehrer.

Heil Hillary!

Bilgemann
GrossAdmiral
KlintonKriegsMarine

By Senator Kerry, Has Been
11/04/04 - 12:12 pm

Comrades,

I speak to you from the other side, I have been purged because I am a stupid idiot! I look forward to liquidiation and removal from society. I thank the party for purging me, as I do not deserve to be seen in your eyes. I have shamed and humiliated the party and will be justly treated.

Say good by to me, I will wish Billary Clinton the best as our party leader!

By Yassir A.
11/04/04 - 12:49 pm

Comrades, I don't feel so good right now, but miracle of French socialist medicine will have me up and around in no time. Looking forward to working with comrade Hillary.

By Prolaterian Equilizer
11/04/04 - 2:38 pm

the french socialist medicine shall heal you of the capitalist swine flu, comrade

unperson, you are to report immediately to the closest ACLU officer for liquidation from society.

By Uncle Ho Che
11/04/04 - 2:52 pm

Komrads, I am much unhappy. Our best AmeliKan Friend, Vietnam Hall of Honor man is now Fini. He also have unpaid bill at "Suzy's" happy sailor bar. He go Boom Boom long time. He pay Tee Tee. Before you send to Siberia cold place, have honorable "Diwee" Kerry pay he bill. Poverty good for peoples, however me French villa and slaves, uhh servants much need of AmeliKan dollars. P

By Secret Police123
11/04/04 - 3:26 pm

I denouce this website!

The bandit Kerry was never supported by the glorious revolution!
We have only supported Commrad Clinton. There has been no change!
Clearly this site has been hacked by bourgeois hatemongers.

You have 3 days to purge it of all referneces to <censored> or face the will of the people.

We have not been defeated! We have won!

By Komrad Bob
11/04/04 - 6:38 pm

It should not surprise any true member of the proliterate that Komrade Kerry had left the "true revolution", and had been preverted by years of bourgeois living with the Kennedities, Fonda ites, Soros ites, Moore ites. He lost the true "Communist ideologiy of Marxist, Leninist, Mao Tse Tung thought, and should be placed in a re-education camp to correct this social disease. He has not only caused disgrace to his family, fellow Komrades, and the revolutionary movement, but should be expunged from all Party records, and have his membership card revoked. He has let down the revolution, Bob Avakian spiritual leader of the Revoultionary Communist Party, true international communist, and all Amerikan Kommunista's.
Our future lies in the rise of a future martyr of the Revoltion, spokeman of the proliterate, Field Marshal Hillary Rodham!!

By John Edwards
11/04/04 - 7:11 pm

What about me?

*pouts*

By Criminal Number 43
11/04/04 - 8:02 pm
Yassir A. wrote
Comrades, I don't feel so good right now, but miracle of French socialist medicine will have me up and around in no time. Looking forward to working with comrade Hillary.


Perhaps, Komrade Yasser, if you were to stop "educating" teenagers of confused sexual identity and pay attention to your business, your symptoms would respond to the best that Communist doctors have to offer. After all, Paris is nothing more than The Kremlin West. We have been assiting our fraternal Communist brothers there for the last 70 years.

By Colonel Bella
11/04/04 - 8:13 pm

Wait for the glorious October Revolution on Nov. 4 2008. Comrade Hilary shall be victorious.

By Commisar Uberwench
11/04/04 - 9:01 pm

You Vill Listen Und You Vill Learn!!

It has been determined zat ze Party Loyals haf been duped into tinkink zat ze former Commisar was not planning to lose zis election all along.

It has been determined that in return for undisclosed $um$, ze former Commisar made opposing promises to opposing special interests KNOWING ZAT HE VOULD NEVER HAF TO KEEP ZESE PROMISES IF HE LOST.

I haf assumed Party Leadership und you vill be redirected in the near future.

By Yuri Sonovovich
11/04/04 - 9:18 pm

The revolution is in disaray!!! FORMER Komrade Kerry has been a failure. You think he may be a homosexual??? Or even worse, a capitalist agent? Here in Tennessee, communist revolution a total. miserable failure! Please extract me NOW! Hillbillys say something about making me "squeal like a pig". I no want to squeal like a pig!!!!! Where are socialist friends when need them!!!

By Khrushchev's BuriedVictim
11/04/04 - 9:30 pm

There was never any Komrad Kerry! We were always at war with Eastasia!

By NatashahatesBushwinkle
11/04/04 - 9:41 pm

I am sad, darlinks, terribly sad. I blame myself for the Johns failure to see the revolution reach fruition. I look back and think of how much more I could have done. How many more absentee ballots could I have completed? How many more capitalist pig Republicans could I have immobilized by slashing their tires? How much more crack could I have traded for phoney voter registrations? Why did I not resort to more extreme measures to stop running yellow dogs from voting, darlinks?

And our media! Why did they fail us like they did? They made up polling figures to deter Republicans on election day. They attempted to denounce Bush with forged documents. They did what appeared to be their best to keep ex-Komrade Kerry's antiwar protest shenanigans quiet. Even Comrade Evan Thomas, Assistant Editor of Newsweek magazine said, "There's one other base here: the media. Let's talk a little media bias here. The media, I think, wants Kerry to win. And I think they're going to portray Kerry and Edwards -- I'm talking about the establishment media, not Fox, but -- they're going to portray Kerry and Edwards as being young and dynamic and optimistic and all, there's going to be this glow about them that some, is going to be worth, collectively, the two of them, that's going to be worth maybe 15 points." http://www.mediaresearch.org/cyberalerts/2004/cyb20040712.asp#1 Despite all these efforts, our supposed comrades in the media failed us as well! May they all be shipped to the Gulag!

Republican dogs are more resilient and intelligent than we anticipated, darlinks! We must go underground to regroup and scheme for the 2008 revolution! No longer will we support a candidate who cannot take a firm Communist stance and not beg the masses to vote for him but COMMAND them do their rightful duty and appoint him/her as President of the United Socialist States of Amerika. Is this leader Hellary Clinton? Remember, John F. Kennedy was the only Senator to win the Presidency. Do we want to repeat our mistake?

As for me darlinks, I will be fighting in the trenches of the frozen tundra of Wisconsin. The freezing temperatures and blinding snow make me homesick for the Motherland yet it serves to make me stronger! I shall return darlinks, mark my words, stronger than ever and ready to strike down the running yellow capitalist dogs!

Viva la Revolucion!

Page 1 of 3 Goto page 1, 2, 3 Next
Powered by

We've run into expenses building this site and spreading havoc on Union Square and beyond. If you like what you see, click below and donate a buck or two for the revolution!

---
Komrads who have paid for @CommunistsForKerry.com
email address can sign in here:



Komrads who want to obtain @CommunistsForKerry.com address click here



---

---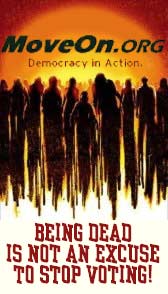 ---
Awards and medals
earned by our youth collective for this website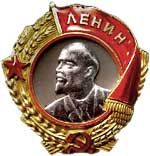 Recipients of
Order of Lenin
for heroic service to the Revolution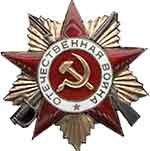 Recipients of
Order of the Great Patriotic War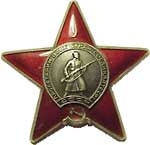 Recipients of
Order of the Red Star