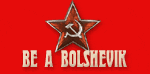 Donate - help our new project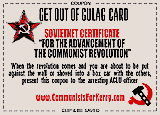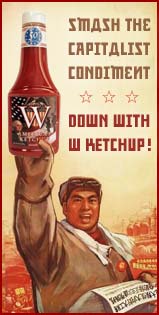 Winner of the competition of "Prettier Motherland Pages, for a Prettier Sovietnet!"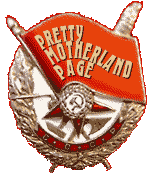 The Politburo "Award for Excellence in Socialist Webdesign in the Youth Collective" is a worldwide recognized symbol of quality for extremely advanced and progressive websites in the Sovietnet of the brother countries of the Comecon (Communist Economies)

Bin Laden For Kerry, Progress, And Peace
By The Politbureau
11/02/04 - 12:47 pm

Osama Bin Laden, the Omnipotent Leader of the Third World's Progressive Forces, has transmitted an endorsement for Comrade Kerry by declaring that all Bush-voting States will be retaliated against by the Tolerant Civil-Libertarian Freedom Fighters.

In response to the message delivered via Al Jazeera People's Network, millions of Spaniards observed that if it were not for Bush's neo-con, war-mongering policies, Spain too might have received a pre-election video from the Omnipotent Leader, instead of the explosive endorsement received by 200 Spaniards on the train to work, on March 11th 2004, three days before the Spanish National Election.

Bin Laden also said in his pre-election October surprise video that his goal is to bankrupt the US economy. Incidentally this goal is also shared by communists, socialists, and all progressive peace-loving admirers of Karl Marx and Noam Chomsky. What's good for the Third World is good for America!

United With Bin Laden For Peace And Justice!



Vote Kerry!



By Feldspar
11/02/04 - 1:08 pm

I think we should bow down to bin Laden and give peace a chance.

By Red-Green Union
11/02/04 - 3:06 pm

Our komrads in Amsterdam succeeded at saving the world from so-called "free speech"
http://news.yahoo.com/news?tmpl=story&u=/ap/20041102/ap_en_mo/netherlands_filmmaker_slain_4

The kapitalist filmmaker should have known better than to criticize Islam - the religion of Peace, religion of the Oppressed, religion of Tolerance. When you attack Allah, you also attack Marx and Lenin. The Party should work harder on promoting solidarity with komrad-warriors of Allah, and join forces in defeating kapitalism.

By NatashahatesBushwinkle
11/02/04 - 6:10 pm

If he's good enough for Bin Laden, he is good for me!

Viva la Revolucion and Komrade Kerry!

By Comrade Otis
11/02/04 - 6:32 pm
Feldspar wrote
I think we should bow down to bin Laden and give peace a chance.


I think we should all stand as proud socialists to salute comrade Kerry and give

totalitarianism

a chance. THE DAY is here. Peace is a petty bourgeois notion.

By KomradeKyle
11/02/04 - 10:50 pm

qo0been7vfwslby@jetable.org

"security is in the hands of the American people"

Mr Bin is clearly urging all Americans to arm themselves! "The second amendment: the orginal homeland security"

Way to go Mr Bin. An armed population is a difficult to manage populace. Thanks for nothing.... again.

By Walter Duranty
11/03/04 - 12:19 am

Rumors of a Bush Win are greatly exaggerated as it appears that Famine has gripped all the Red States and the DNC Legal Bureau will be forced to utilize earlier exit polls which insures a Kerry win.

Contact the writer for details for Tomorrows Victory Parade
newyorktimes@communistsforkerry.com

By Breaking Character
11/03/04 - 7:48 am

No funny stuff this time.

Americans went to the polls in record numbers yesterday.

No bombs, no shootings, no terrorism...despite the fact that Al-Qaeda would give it's remaining testicle to have done us evil.

Pig-Fucker Bin-Laden is reduced to the role of a cockroach, scurrying from hole to cave to hut to cheap apartment.

His "influence" on our election was to stand in front of his bedsheet and shake his finger at a camcorder while making threats and hurling invective.
Pathetic and impotent...and scared.

His ultimate demise will not be the vision of martyrdom that he sells to the suckers, but rather will be no more glorious or sanctified than that of a stomped cockroach.

To paraphrase a term used at Angola State Prison:

"Dead Man Talkin'"

This election, whatever the outcome, was America's Victory.

It shall not be the last.

Regards;
Bilgeman@aol.com

NO JOKES, COMRADE, BUT GOD BLESS AMERCA IN ALL SERIOUSNESS!



STINGING ROSA



By President Bush
11/03/04 - 11:40 am

Now lets have a parade down Wall Street for the Swifties, and then go to CBS and NY Times and kick some but.

By Komrade Itchycracksky
11/03/04 - 11:52 am

Do not believe the Capitalist propaganda!!! Komrade Kerry won!! False election results=Opiate for the masses.

By NatashahatesBushwinkle
11/03/04 - 6:22 pm

Darlinks, darlinks ... Please do not despair! Despite this yellow running dog theft of an election, we must stand down and plan for our next attack. They (the capitalist pigs) may have won this battle but they have not won the war! Now where did I put Binnie's phone number ...

Viva la Revolucion!

By Comrade Otis
11/04/04 - 12:03 am
Komrade Itchycracksky wrote
Do not believe the Capitalist propaganda!!! Komrade Kerry won!! False election results=Opiate for the masses.


Kerry? Who the hell is Kerry? Never heard of him.
I suggest you call us at the Karl Marx Treatment Clinic. You are suffering from a very bizarre ideation fixation, comrade. We are here to help.



Comrade Otis




Doctor of Dictatorship



By Comrade_Tovarich
11/04/04 - 3:36 am

Though true Communists know who really won in Afghanistan, Comrade Laden (with pernicious religious burden, much inherited wealth, and bourgeois guilt fantasies) was once Progress's sworn enemy. Now he is the best friend of True Progressives everywhere for his message of unity under one ideology at any price, of forced support for the poor, of class warfare, of the decisive (and therefor "humane") liquidation of unrepentant non-believers in the Cause. Judge a nudge will move him into the true light of Communism, and he will bring along those Muslims most open to our message of the workers' paradise ahead (besides, they enjoy the hard work of getting rid of all the obstacles that stand in the way).

Now if only "bin bin" would break from his busy schedule of dodging oppressive Yanqui special forces and come up here to Camp 36B north of Yakutsk for some terminal operative training. Our Go-NoGo system (liberated from capitalist forces) will make sure he returns tougher, or not at all.

By MultipleVoter
11/04/04 - 12:47 pm

Does Osama's voter amnesty extend to the county or perhaps individual level? I live in a Bush state, but of course voted for the revolution. Where do I send a copy of my ACLU card to get immunity from terrorist attacks?

By Friend of Chirac
11/18/04 - 2:16 pm

Comrades, sure it is true that Bin Laden is enemy of all Kommunists and Capitolists. However, my friend Jockstrap Chirac has plan for dealing with Mr. Bin Laden. This same plan was used for the Great Statesman Yasser Arafat. We need to give Nobel Peace Award to Bin Laden, and small country. Preferrable a small country next to Israel, where nobody seems to be in charge. By doing this, he will become great statesman, and give up terror, just like Yasser did. LOL And my second choice for Nobel Piece Prize; Micheal Moore, for his couragous stand to tell the truth, in an opprosed country. And Chirac has also backup plan to deal with Bin Laden should Nobel Plan fail. Backup plan is to convert entire country to Bin Ladens brand of Islam, and then Surrender. K would see the logic of these plans, W would not be able to understand the complexity.

By Fearless Leader
11/28/04 - 1:29 pm

Mr. Bin Laden, so misunderstood. Comrades, he only wants to keep fighting to spread his version of Islam around the world, and to keep fighting the Crusades. And in the name of God, in this case Allah, to kill every man, woman, and child, on the face of the planet, to accomplish this. And this Idiot K, he wanted to give uranium to Iran. Also nonperson idiot K, also said he would catch Mr. Bin Laden. Our Comrades in the Former Soviet Union tried very hard for appox. 20 years in Afganistan, to catch Bin Laden, and failed. And they used means that USA would never imploy. How could K catch him, when USSR failed? Unbelievable, K! Simple reason, Bid Laden cannot be caught. He is not in Pakistan. We know where he is. He is in Iran. Helping to build the bomb. There is intelligence that supports this. US will not admitt it, cause then American public would demand war in Iran. K, do u still want to give uranium to Iran and Bin Laden? Are you still taking campaign money from Iran?

By Boris
11/28/04 - 1:42 pm

To; Fearless Leader

Maybe hasbeen K is right? If USA gives uranium to Iran, and or, Bin L., we can really find out if they want to build the bomb.

By FTD
11/28/04 - 1:53 pm

Order your flowers now for Bin Laden, during the holiday season. Hurry, Comrades while the special on "Daiseycutters" is still available.

By Party Faithfull
11/28/04 - 2:24 pm

Now this plan K had, to give uraninum to Iran, to see if they really wanted to build the bomb, or peacefull power plants. Sound pretty good to me. Wait, this plan was stolen from Comrade Bill C. Yes, it is same plan used in North Korea by Bill Clinton. Remember when Bill sent Jimmy Carter and M. AllBright, to bargain with Kim in North Korea, and give uraninum? Even though CIA, said they could not verify that uraninum would not be used to make bombs? Then One year after Bush is in, North Korea, annouces they have 3 bombs. Yes same plan, maybe K would have sent Jimmy Carter and M. Allbright to Iran to make deal too? Trip to Iran, for Carter, brings back memories. Last time he went, he praised Shaw of Iran, who was unpopular, leading to his ouster, being replaced by current problem government. Also, cause Hostage taking, in Iran. Yes, good plan Comrade K.

By METAL COMMUNIST
11/30/04 - 9:05 am

LISTEN YOU GUYS ARE A TOTAL DISGRACE TO THE WHOLE UNITED STATES.WHY DO U ACT LIKE YOU GUYS ARE COMMUNIST.PEOPLE THEY ARE PRO BUSH TRYIN TO MANIPULATE PEOPLE IM A CPUSA MEMBER AND I CERTAINLY SUGGEST TRUE COMMUNIST TO STAY OUT OF THIS CAPITALIST PROPAGANDA COMMUNISTS LIKE JOHN KERRY OH PLEASE GIVE ME A BREAK WE HAVE CAPITALISM THAT INCLUDES KERRY HOW DID HE MAKE ALL THIS BILLIONS THROUGH SWEATING OUR PROLETARIAN CLASS.

Page 1 of 2 Goto page 1, 2 Next
Powered by

We've run into expenses building this site and spreading havoc on Union Square and beyond. If you like what you see, click below and donate a buck or two for the revolution!

---
Komrads who have paid for @CommunistsForKerry.com
email address can sign in here:



Komrads who want to obtain @CommunistsForKerry.com address click here



---

---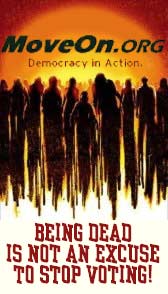 ---
Awards and medals
earned by our youth collective for this website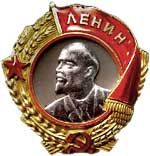 Recipients of
Order of Lenin
for heroic service to the Revolution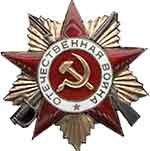 Recipients of
Order of the Great Patriotic War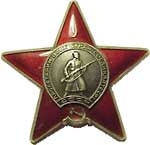 Recipients of
Order of the Red Star